Meet Dr Akansha Kumar (Dentist)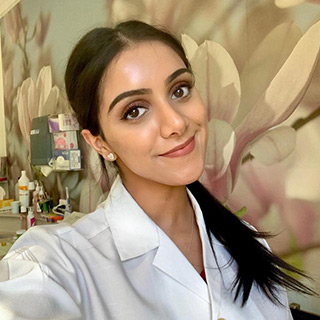 Dr Akansha was inspired to become a dentist as she has always loved helping people and is passionate about science. "The idea of being able to help people in such a hands-on way, incorporating my love of science, made dentistry seem like the perfect fit." For Dr Akansha, it's highly fulfilling to provide patients with exceptional dental care that gives them the confidence to smile.
Dental Education
To prepare for her career as a dentist, Dr Akansha earned a Bachelor of Health Sciences in Dentistry and a Master of Dentistry from La Trobe University. She graduated in 2018.
In Her Spare Time
Outside of our dental office, Dr Akansha enjoys travelling, baking and spending time with her friends and family.
Book an Appointment
Contact us today to schedule an appointment with Dr Akansha!