Dental Bridges Lower Plenty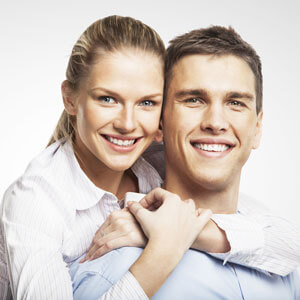 At Majestic Smiles, we offer a broad spectrum of dental services to help you improve your oral health. There are several options available to replace missing teeth, one of which are dental bridges. This restorative device looks like 3-4 crowns that have been fused together. The crowns on the ends attach to your existing healthy teeth, suspending the crowns in the middle into the gap where the teeth are missing.
How Dental Bridges Restore Your Smile
Good candidates must have healthy teeth that can support the bridge. If the teeth on the sides of the gap have been affected by severe decay or gum disease, they may not be stable enough to receive a bridge. We'll be happy to evaluate you and make our best recommendations.
If you've looked into a partial denture supported by dental implants to replace teeth, a bridge can be a suitable option for you. A dental bridge can be placed on dental implants, replacing three or four teeth at a time.
The Process of Getting a Dental Bridge
If you'd like to look into getting a bridge, two appointments are needed after we've decided to proceed. First, the teeth that the bridge will attach onto are prepared and impressions will be taken that will be used to create the device. The models are sent to a laboratory, and your bridge is fabricated there by hand. Within a couple of weeks, the completed bridge is sent back to our practice.
You'll return for a subsequent visit for the bridge to be bonded permanently in place. If you are putting a bridge on dental implants, more appointments may be required to allow for the healing time that is needed for implant placement.
If your bridge is put into the front of your mouth, we can provide you with a temporary prosthesis to wear.
Making Your Bridge Last
It's essential that you clean well around your bridge, as plaque and food particles can collect under it. A floss threader will clean these tough-to-reach spots. The entire area around the bridge can be effectively cleaned with a water flosser.
Contact us today to get started on enhancing your smile with bridges Lower Plenty and our many other services! Convenient Saturday appointments are available, and financing options are offered.
Any surgical or invasive procedure carries risks. Before proceeding, you should seek a second opinion from an appropriately qualified health practitioner.

Dental Bridges Lower Plenty
Montmorency, Greensborough, Viewbank | (03) 9439 6030