Pain-Free Dentistry Lower Plenty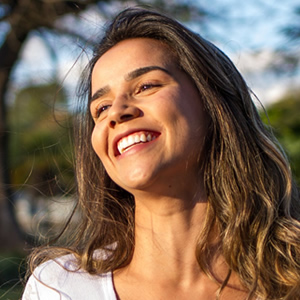 At Majestic Smiles, we firmly believe in dentistry that minimises your discomfort. We want you to feel relaxed and be able to enjoy your time in our practice with no fear or anxiety.
If you've felt nervous about going to the dentist in the past, rest assured that you're not alone. Many people feel apprehensive, even about procedures like a routine checkup or cleaning. It's our goal to ensure your comfort during any treatment. Whether you're having a root canal, deep cleaning or a smile makeover, we offer nitrous oxide.
A Simple Way to Relax
Also referred to as laughing gas, nitrous oxide is used as a method of sedation. This gas is colourless and odourless, giving nearly immediate relaxing effects with a pleasurable feeling. Children and adults alike can have nitrous oxide. There are few contraindications, such as if you're in the first trimester of pregnancy or have COPD. We'll fully discuss your medical history with you before recommending nitrous oxide.
If you choose to have nitrous at your appointment, you can expect
Mild, safe effects that are quickly reversible
Less dental sensitivity
A relaxed, calming mood
Decreased stress
Fully Qualified in Relaxation Dentistry
Dr Shaw is licensed to provide nitrous oxide at our practice. He has also completed additional training in the field of relaxation dentistry.
Only a minority of people experience side effects from nitrous, and we're well-versed in preventing these effects from happening. For example, you'll be given oxygen for five minutes afterwards to avoid having a headache. It also will aid you in awakening and becoming more alert. Furthermore, we recommend that you eat lightly prior to having nitrous and avoid large meals for a few hours afterwards.
Want To Learn More?
We want everyone to have a positive patient experience! Contact us today to arrange your appointment. We have HICAPS on-site and are happy to offer in-house payment plans.
Any surgical or invasive procedure carries risks. Before proceeding, you should seek a second opinion from an appropriately qualified health practitioner.

Pain-Free Dentistry Lower Plenty
Montmorency, Greensborough, Viewbank | (03) 9439 6030