Dental Implants Lower Plenty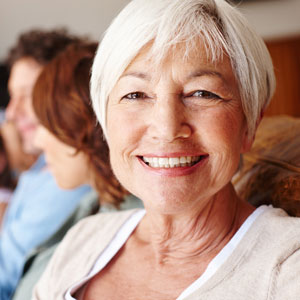 If you're missing a single tooth or multiple teeth, you've probably wondered how you can regain the function of your mouth and the aesthetics of a gorgeous smile. With dental implants, offered at Majestic Smiles, you can experience the most state-of-the-art solution for tooth replacement.
Just Like Natural Teeth
A dental implant is made of surgical-grade titanium that acts as the root of a tooth. The titanium implant is placed into the jawbone, where it is accepted as a tooth root by the body. Once the area has healed, a crown, bridge or denture can be placed onto the implant, depending on what your needs are.
Implants are useful to
Replace one or more teeth
Support upper and lower dentures
Reinforce dental bridges
A Stable Tooth Replacement Option
Dental implants are considered to be superior to dentures as they're fixed in place and will never shift when you chew or speak. They look and feel just like your normal teeth, so that you can smile with confidence. Dental implants must be taken care of just like a normal tooth. Though an implant may be artificial, gum disease can still occur around it, making your oral hygiene habits of utmost importance to continue.
Nearly anyone can receive a dental implant as long as they're in good general and oral health with no infection present. You must also have a sufficient amount of jawbone to have the implant placed.
Covering the Cost of Your Implant
Health funds are accepted at our practice and can be processed on-site with HICAPS. If you don't have any coverage, however, we'll be happy to work out a payment plan with you. We offer in-house plans.
Schedule Your Appointment
Contact us today to be evaluated for dental implants Lower Plenty or to learn more about enhancing your oral health!
Any surgical or invasive procedure carries risks. Before proceeding, you should seek a second opinion from an appropriately qualified health practitioner.

Dental Implants Lower Plenty
Montmorency, Greensborough, Viewbank | (03) 9439 6030