Teeth Whitening Lower Plenty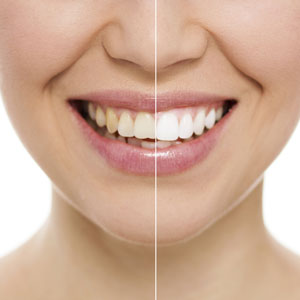 Have you noticed that your teeth aren't looking as bright as they used to be? It's common that our smile may look discoloured. Whether due to staining foods and beverages, ageing, certain medications, smoking or another factor, Majestic Smiles offers you convenient take-home solutions to gain a whiter smile.
Anyone who is interested in whitening starts by having a consultation with one of our dentists. They can discuss which whitening option is best to reach your goals and answer any questions you may have.
Philips Zoom
In just seven days, you can achieve the whiter results you want with a safe, powerful formula. This whitening system is the only that uses ACP or amorphous calcium phosphate. This formula was uniquely developed to minimise your sensitivity and improve lustre for greater comfort and superior whitening.
Available in six concentrates, this system involves a custom tray fitted by our dentists. You can whiten your teeth over a period of one to two weeks with affordable, professional-level results. Since you apply the kit yourself, you can do it whenever and wherever you'd like.
poladay and polanight
poladay and polanight are safe, convenient solutions that contain fluoride to remineralise the surface of your teeth, making it highly protective against tooth sensitivity. Their unique formulation has a high water content, which means a neutral pH and high viscosity that will guard the health of your gums during treatment.
Your whitening will be achieved in as little as 15 minutes with poladay, or with polanight, can be worn while you sleep. Both offer different strengths that can be chosen based on what is most appropriate for you.
Want To Learn More?
If you're ready to enhance your smile, contact our practice today! We'll be happy to schedule you an appointment or answer any questions you may have about teeth whitening Lower Plenty.
Any surgical or invasive procedure carries risks. Before proceeding, you should seek a second opinion from an appropriately qualified health practitioner.

Teeth Whitening Lower Plenty
Montmorency, Greensborough, Viewbank | (03) 9439 6030