Damon™ Braces Lower Plenty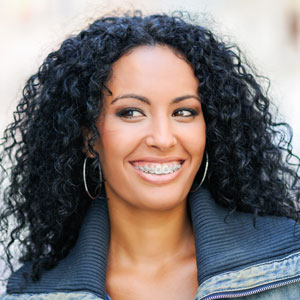 Get the straighter smile you want at Majestic Smiles. Damon braces, one of several orthodontic solutions we offer, use a highly advanced form of technology that means gentler aligning and fewer trips to our practice for checkups.
When compared with traditional braces, the Damon system requires less force and is offered in a tooth-coloured option for an attractive look. The many orthodontic conditions Damon can correct include
Aesthetic challenges
Narrow arch development
Open bites Restricted airways
Rotated teeth
An Innovative Way to Align Your Smile
The Damon system is unlike anything else available on the market today. It gives a completely different option than traditional treatments. Often, these approaches are uncomfortable and take years to see results. Damon uses self-ligating braces, therfore no metal or elastic ties are necessary, which means no tightening is needed. The wires are high-tech that shape from memory, so teeth move quickly and don't require as many adjustments.
Unlike other options, Damon doesn't require that any extractions or palatal expanders be used prior to embarking upon treatment. Traditional braces use elastics that cause pressure and friction, whereas Damon uses a sliding mechanism to hold the wire in place. Your teeth can then be allowed to move comfortably and freely.
Financial Information
Health funds are accepted at our practice and rebates can be processed on-site with HICAPS. For those without dental coverage, however, there are still options so that you can afford orthodontic treatment. We will be happy to discuss our in-house payment plans with you. We also participate in the Child Dental Benefits Schedule.
Get Started Today!
Contact us today to learn more about Damon Braces or to schedule your appointment!
Any surgical or invasive procedure carries risks. Before proceeding, you should seek a second opinion from an appropriately qualified health practitioner.

Damon™ Braces Lower Plenty
Montmorency, Greensborough, Viewbank | (03) 9439 6030