Periodontology Care at Majestic Smiles
Combatting Gum Disease in Lower Plenty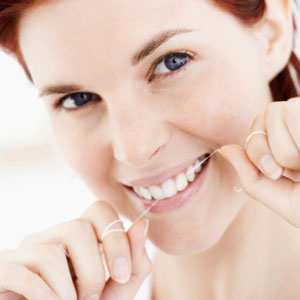 Gum disease (periodontal disease) is a condition that causes the gums and bone to detach from the teeth. It is usually due to lack of home and professional care.
Preventative Cleanings and Periodontal Assessments
Without good dental health and preventative care, there's no way to be sure that you are free of gum disease. Through modern preventative dentistry, Majestic Smiles can help you avoid bone and tooth loss. During these visits we will measure your gum attachment to pinpoint areas of infection.
We will also screen for symptoms of periodontal disease, like:
Gums that bleed or are swollen
Gum recession
Tooth mobility
Pockets developing under the gumlines
Bad breath
Heavy tartar buildup
The teeth are cleaned to maintain a healthy environment that is free of disease. If disease conditions exist, a deep cleaning will be necessary.
Deep Cleanings
During a deep cleaning we will numb your mouth and perform a deeper scaling around each root surface. This removes disease-causing bacteria so that the gums can tighten themselves around the teeth again – preventing tooth loss. If extremely heavy build up is present, the teeth may seem more mobile afterward. However, leaving that build up in place will simply lead to more rapid bone and tooth loss.
With regular maintenance and dedicated home care, our deep-cleaning patients can go back to a six-month preventative schedule.
Schedule Your Appointment
Learn more about our modern, preventive approach to treating gum disease. Contact us today to schedule your exam and gum disease screening. (03) 9439 6030
Any surgical or invasive procedure carries risks. Before proceeding, you should seek a second opinion from an appropriately qualified health practitioner.

Gum Disease Care Lower Plenty
Montmorency, Greensborough, Viewbank | (03) 9439 6030