Dental Veneers Lower Plenty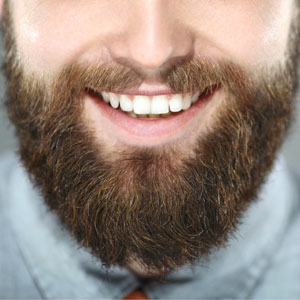 If you'd like to achieve a brighter smile that's perfectly aligned, the veneers offered at Majestic Smiles may be the perfect solution for you. Veneers work well for teeth that are
Broken
Chipped
Different sizes
Discoloured
Gapped
Misaligned
Achieving a Brilliant Look
You may have lived with a smile that you've wanted to improve for years, or perhaps a recent trauma has resulted in feeling like you don't want to show your teeth. Whatever the reason may be, veneers are an effective option for addressing many different concerns.
A veneer is a thin shell that goes over the existing surface of a tooth. They're fitted onto the front teeth for a more uniform look. A strong bonding agent attaches them securely so that you can use them just as you would healthy, natural teeth.
A Two-Visit Process
We'll start by evaluating your teeth and gums and discussing your dental goals with you. Once we've decided that veneers are a suitable way to achieve your desired outcomes, a two-visit process is involved. At the first, we'll take impressions of your teeth. These impressions are used to custom-create your veneers, ensuring a beautiful fit in your mouth. The impressions are sent off to our laboratory where your veneers are created.
After they're returned to our practice, you'll visit us again to have them fitted. Your teeth are first cleaned and prepared. The veneers are then cemented into place with a bonding adhesive.
Maintaining Your Gorgeous Smile
Keep in mind that it may take a couple of weeks to get used to the shape and feel of veneers. During this time, your teeth may be sensitive to heat and cold. Veneers will last for many years if you avoid eating hard foods like carrots with them, don't open packaging and refrain from biting your nails. Along with your biyearly dental checkups, these tips will keep your veneers in great shape.
Get Started Today!
Contact us today to schedule an appointment or discuss getting veneers Lower Plenty! We offer in-house financing.
Any surgical or invasive procedure carries risks. Before proceeding, you should seek a second opinion from an appropriately qualified health practitioner.

Dental Veneers Lower Plenty
Montmorency, Greensborough, Viewbank | (03) 9439 6030