ClearCorrect™ Lower Plenty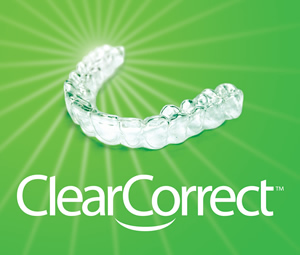 In previous years, the only way to bring your teeth into perfect alignment was through wearing metal braces for years. Today's orthodontics options, however, give you much more flexibility and freedom. ClearCorrect is one of the solutions offered at Majestic Smiles that will straighten your smile.
Invisible, High-Quality Orthodontics
ClearCorrect involves using a series of clear aligners that are custom-created to fit your teeth and slowly shift them into place. They're nearly undetectable but produce incredible results. ClearCorrect aligners are created from a durable material called Zendura, which makes them highly resistant to biting pressure. Your aligners can be removed at your convenience, so you can eat, attend a party or hold a meeting without wearing them.
Getting Started With ClearCorrect
Though treatment may not be suitable for everyone, ClearCorrect addresses a range of dental problems. The options for ClearCorrect treatment can be ideal for minor to more complex orthodontic issues. We'll evaluate your teeth and determine whether you're a candidate for ClearCorrect.
If so, we'll gather information like X-rays, photos and impressions that show the state of your teeth, then submit this data to the ClearCorrect laboratory. There, they'll custom-create your series of aligners that will make the changes you're hoping to see.
The aligners will then be sent back to our practice. As you start your treatment, you'll have periodic checkups and receive more aligners. They must be worn for a total of 22 hours a day.
The length of time needed to address your orthodontic problem will vary depending on the severity of your case. Similarly, the cost of treatment can differ depending on how many aligners you require.
Get Started Today!
Contact us today to schedule your appointment or learn more about ClearCorrect Lower Plenty! We'll be happy to arrange a flexible payment plan.
Any surgical or invasive procedure carries risks. Before proceeding, you should seek a second opinion from an appropriately qualified health practitioner.

ClearCorrect™ Lower Plenty
Montmorency, Greensborough, Viewbank | (03) 9439 6030